3rd International Transactive Energy Systems Conference and Workshop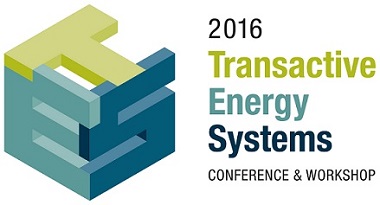 May 17-19, 2016
Portland, Oregon
The GridWise® Architecture Council will convene the Third International Conference and Workshop on Transactive Energy Systems in Portland, Oregon, on May 17 – 19, 2016 in Portland Oregon at the World Trade Center. The theme for this year's conference will be "Transactive Energy Systems: Harnessing Flexibility in an Evolving Electric Power System."
We expect the conference to draw over 200 attendees to include regulators, policy makers, utility managers, system implementers, researchers and academics. We are encouraging a broad interchange of ideas to facilitate the further development of transactive energy methods and systems within the electric power, energy management, and related communities. The perspective for discussion is described in various GWAC publications including the Interoperability Context-setting Framework document, the Transactive Energy Framework, the GridWise Transactive Energy Decision Maker's Checklist, and a Transactive Energy Info-graphic.
Abstracts for papers are being sought to address transactive energy methods and systems in the electric grid, buildings and facilities, and grid integration. We plan to organize the presentations into four tracks:
Regulatory / Environmental / Governmental
Utility Perspectives
Technology
NIST Transactive Energy Challenge Summit

The panel sessions will be followed by facilitated workshop sessions for in-depth discussion of the panel topic and presentations. Examples of the questions that may be asked during the workshop sessions are provided below to guide in preparing abstracts.
Some abstracts may be selected for plenary panels. Following with the long-term focus of the Council on interoperability, authors should, if possible, include discussion of the role of or requirements for interoperability in their submittals.
Learn more about the conference and the call for papers subject areas and submission process.
The complete proceedings (PDF 2,786KB) are available for download including the individual presentations
For more information contact :
Dr. Ron Melton
Administrator, GridWise Architecture
Pacific Northwest National Laboratory
P.O. Box 999, MSIN J4-90
Richland, WA 99352
ron.melton@pnnl.gov
509-372-6777
Sherry Kowalski
Council Assistant, GridWise Architecture Council
Pacific Northwest National Laboratory
P.O. Box 999, MSIN J4-90
Richland, WA 99352
sherry.kowalski@pnnl.gov
509-372-4045