GWAC 5th Workshop Transactive Energy Roadmap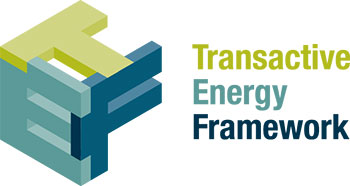 GridWise® Architecture Council
5th Workshop
Transactive Energy Roadmap
September 10-11, 2014
Folsom, CA
GWAC (The GridWise® Architecture Council) hosted a workshop on Transactive Energy hosted by California-ISO in Folsom, Calif., September 10–11, 2014. The Council is continuing to work on expanding the Transactive Energy Framework to include conceptual use cases, conceptual architectures, key interoperability requirements, and various cross-cutting elements. The workshop focused on the impact of transactive energy systems on the distribution side of the grid, including presentations and discussions on market flexibility, renewable resource integration and recent discussions on the role of Distribution System Operators (DSOs), and also a review of the Future of the Grid Summit hosted recently in Washington, D.C. by the GridWise Alliance. The plan for the upcoming 2nd International Conference and Workshop on Transactive Energy was reviewed and the Council discussed final assignments for GWAC led panels at the Conference and started work on planning the foundational session.
The complete proceedings are available for download including the individual presentations.
These proceedings start with a summary of opening remarks and background material on the topic of transactive energy. The workshop program is then presented with short summaries of each session with links to the presentations followed by notes that were captured during workshop discussions. Two appendices are included. Appendix A has the agenda for the meeting. Appendix B has profiles for each of the workshop speakers.
For more information contact:
Dr. Ron Melton
Administrator, GridWise Architecture Council
Pacific Northwest National Laboratory
P.O. Box 999, MSIN K1-85
Richland, WA 99352
ron.melton@pnnl.gov
509-372-6777